About

Scrap copper cable wire recycling machine:



Scrap copper cable wire recycling machine is a production line that shreds or breaks scrap wire and cable into granules, and then separates copper from plastic. Scrap Copper Wire Recycling Machine is an indispensable environmental protection machine. Because most wires and cables are made of copper , this machine is also called copper wire recycling machine, copper wire recycling machine, copper wire granulator, etc. The copper wire recycling machine recycles scrap cable wires through a shredding and separation process, so it has no restrictions on the size or type of incoming cable wires. Any construction wires and cables, industrial cables, low-voltage cables, flexible wires, fixture wires or special-purpose wires and cables, such as battery leads, marine wires, bus lead-in cables, electric vehicle cables, festoon cables, distributed power generation cables, etc., can be passed through copper wire recycling machine recycling.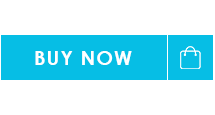 Scrap Copper Cable Wire Recycling Machine Specification:
| | | | | |
| --- | --- | --- | --- | --- |
| Model | Capacity (Kg/Hr) | Total Power (Kw) | Weight(Kg) | Dimension(m) |
| OTD500 | 300-500 | 99 | 9000 | 10.1*9.6*5.7 |
Compositions:

The Scrap Copper Wire Recycling Machine is mainly composed of crusher , single-shaft shredder, Blades, vibrating screen, dust removal system.
1.Crusher
1, the upper chamber is Arc-shaped→ more suitable for material feeding
2, chamber can be open→easy for blade maintenance
3, heavy duty structure design
4, both the body and the screen are driven by the hydraulic system
2.Single-shaft shredder
hydraulic propulsion system→prevent clogging and improve work efficiency
3.Blades
1, material:D2→more suitable for cutting copper cable
2, blades of granulator can be sharpened →repeated use
3, blades of shredder can be used 4 angles
4.Customize vibrating screen
1,easy clean
2,perfect separation
5.Dust removal system
1, separate more than 90% of mica tape
2, only we have the system
Advantage of Scrap Wire Recycling Machine

:
1. Compact structure, reasonable layout, safe and reliable, easy installation, no dust outlet, dust separation rate can reach more than 99%.
2. Continuous feeding, easy operation, saving time and effort, ensuring stable operation of the equipment.
3. Customizable chopper and pulverizer blades
4. The return system crushes the unfinished material again, ensuring the complete separation of copper and plastic.
5. This waste cable and wire material recovery and crushing separator adopts the combination of air separator and high-voltage electrostatic separator to increase the recovery rate to more than 99%.
6. The machine configuration can be adjusted to suit different types of wires and cables

Exported to:
Russia,Turkey,France,India,Thailand,Algeria,Chile,etc