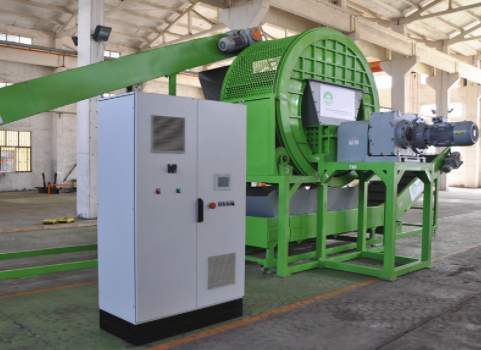 Are you interested in discovering how to make money by shredding tires?
A tire shredder is a huge machine that is designed to shred old tires. A shredder offers business opportunities as tire rubber can be used in a wide range of products, right from playground surfaces, lightweight construction fill to road surfacing and landscape mulch.
*Securing Tires for Shredders
Before shredding tires, you need to first find the tires to shred. There are two ways to do this. The easiest method of acquiring tires is if you happen to work in the auto industry as you will have to change the tires at some point but you will also have to keep them lying around till you have enough money to dispose of them properly.
Another way of acquiring your tires is by staying in touch with any businesses that has tires. Have a word with the owners and arrange to dispose of their tires for them at lower cost than other disposal services, you can even offer to dispose of their tires at no cost as well.
You can use a tire shredder to make profit instead of simply disposing of the tires that will not only create revenue but also save environment.
*Tire Shredders Make Resale Tire Crumb
There are different grades of shredded tire product on the market. Tire shredders are pretty tough and durable and can also be adjusted so that you can sell the shredded rubber particles right from your shredding machine.
With good quality tire shredders, you simply have to put car and truck tires into the feeder and the tire shredders will do the rest right from sizing it, cleaning it up and creating the quality product that your customers are looking for.
Some tire shredders are designed to break the rubber to bits, as well as separating the rubber pieces from the smaller steel bits. You don't have to take it to another shredding service to shred your tires as well as reducing the labour involved.
This is a quick and easy way to gather up the tires that are lying around your customers houses or workplaces and make some extra money. This keeps the tires from ending up on the landfill. Most if not all industries tend to look for good quality tire crumb to better help and improve their processes and products. This will give you a lot of options in selling your tire crumb and finding the nearest buyers.
*Making Concrete from Shredded Tires (Derived from Tire Shredders)
The Rubber crumbs that are obtained from shredded tires with the help of tire shredder are incorporated to make Recycled rubber roads.
Researchers have showed that the percentage of crack formation in rubberized concrete reduces by more than 90% as compared to normal concrete. The polymer fibres present in tire crumbs ameliorates resilience of concrete and hence makes it long lasting.
*Alternative Fuel to Coal for Making Cement
The connection between cement and rubber is quite complex, but cement companies have been burning rubber as part of the cement making process for more than 20 years.
This is one of the alternative uses of shredded tires. Once the tires are cut into tiny chips, the rubber chips are sent off to the cement kilns which benefits everyone as there is cleaner cement fuel being used as well as leads to no tire waste.
*Secondary Products from Tire Shredders Can be Used as Follows:
Check your industry and community connections as the first place to resell your recycled tire materials. Some companies may expect you to have a tire shredder on site and shred the materials that are according to their requirements whereas other companies have tire shredders on-site and take entire tires off your hands.
Here are some places where to sell your tire shreds:
Civil Engineering Projects and Construction Backfill

Shoe Manufacturers

Rubber flooring designers

Athletic field suppliers

Asphalt laying terms

Sustainable landscaping outlets
OPTIMA Tire Shredding Machines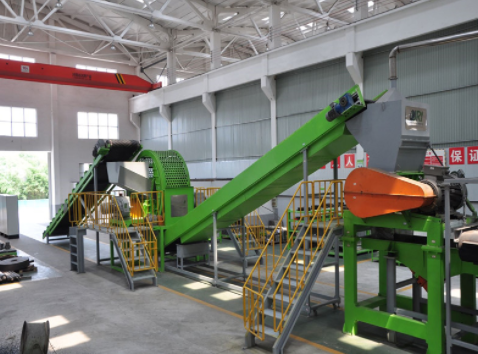 Using and making money from these shredders is quite easy because shredded tires are in demand. All you need is a supply of tires, a tire shredder and customers to buy your shredded rubber.
A tire shredding machine is a necessary utility for domestic purposes as well as business purposes. Having a tire shredder will help free up space as well as find a parallel way to reuse your waste tires. If you are interested in tire shredding machines, please contact OPTIMA!