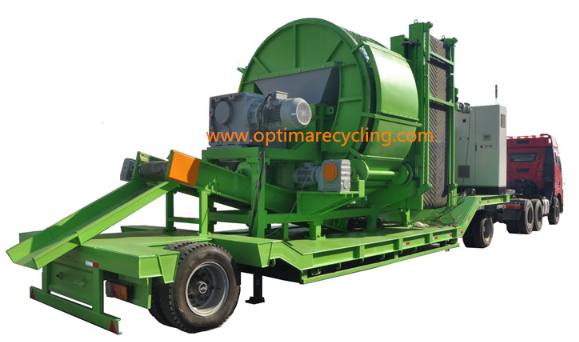 Mobile Portable Tire Shredder
If someone said to you: 'You can make money from that pile of rubbish in the corner of your car parts garage or factory', you would ask them how and do it right away. Right?
Well, thousands of garages are not making the most of their waste materials, in particular tires, even though there are so many uses for recycled tires. Instead of taking up space in your factory or garage, or posing a fire hazard, old tires can be shredded and reused in many different ways, from playground surfaces to road surfacing. The possibilities are huge and the returns can be too. By selling on shredded tires you will be able to make some revenue and also do your bit for the environment by recycling. What more could you as a business leader want?
Why are tires so valuable?
Tires are made from a rubber blend with around 30 different ingredients. This makes them perfect for use on cars as they're durable and hard to wear down. There are many other uses for tires, especially when they are broken down, due to the strength and force they hold when they are intact.
The tire shredding process
When choosing a tire shredder it will of course need to be strong enough to break down the rubber. OPTIMA tire shredders are also beasts of machines, which can easily shred through rubber tires. It all depends on the type of budget you have and the space in your warehouse or yard, but remember you should have some free space once the tires are shredded.
The tires should be shredded into crumbs or chips, as this will make them easier to resell. The shredder works by rotating knives, either on a single shaft or twin shaft to reduce the size of the tire so that the volume is greatly reduced down to a pile of rubber tire crumb.
This also makes storage easier as the crumbs can be bagged as the shredder goes through the process, but more importantly this is how buyers within the market require the material. In order to recycle rubber and in fact any material, it also needs to be non-mixed, so any metal should be separated from the rubber.
There are also granulators which can reduce tires into granulated pieces, as the name would suggest. Meaning the particles are reduced to a much finer particle than via a shredder. Granulators are a whole other topic though which deserve its own blog post so head to our blog homepage for more articles on granulators.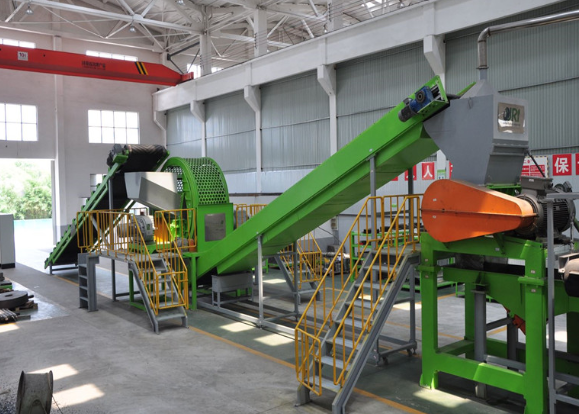 Mobile Portable Tire Shredder
What could my tires be recycled into?
ㆍRubberized concrete for roads - roads with rubber crack 90% less than roads made with normal concrete. Typically lasting 60 - 90 years
ㆍAlternative fuel to coal and oil - cement companies can burn rubber as part of the cement making process or for boiler fuels. Much cleaner burning than oil and coal
ㆍProjects within the civil engineering and construction industry
ㆍShoes, bags, belts, furniture, flooring
ㆍAsphalt laying - roads, playgrounds, athletic fields and tracks
What other benefits are there apart from revenue?
As a business, you want to ensure you are not only driving revenue back into the business in order to get more out but your moral compass should be on alert, which means ensuring your carbon footprint is neutral at least, if not positive. By recycling old tires for proper disposal, your business will avoid them ending up in landfill, posing public health risks and any pollution to the environment.
As mentioned, there will also be more space once the tires have been shredded within your factory. This means more space for your manufacturing operations.
For any assistance on the best machinery for recycling tires or any other material for that matter, give us a call and we'll be happy to talk to you.