Get Copper wire recycling machine solutions from China
Copper wire recycling machine is used to recycle used cable wires, separating copper and plastic through a process of crushing, air separation or electrostatic separation, without the use of fire, water or chemicals, so there is no secondary pollution to the environment.
Copper wire recycling machine can accept these common wires and cables
The copper wire recycling machine recycles used cable by a crushing and separation process, so it has no restrictions on the size and type of cable input. Any construction wire and cable, industrial cable, low voltage cable, flexible wire, fixture wire or special purpose wire and cable such as battery lead wire, marine wire, bus bar, electric vehicle cable, lantern wire, distributed power generation cable, etc. can be recycled by the copper wire recycling machine.
Benefits of investing in Copper wire recycling machine

Take OTD400 as an example
Raw material: automotive wire, containing about 60% copper (different types of cables, copper content varies).
Processing capacity: 300kg/hour, 8 hours per day
Power consumption: 60Kw/H
Workers: 2 workers
Global metal prices are roughly the same, so take the Chinese market as an example for profit analysis.
Running cost/day



Input
Quantity
Price($)
Input Cost($)
Total Cost($)
1
End-of-life cable
300kg/h*8h=2.4T
3285/ton
7884
7994
2
Energy consumption
60Kw/H*8H=480KwH
0.14/KwH
67.2
3
Workers
2 workers
21.42/day
42.86
Revenue/day



Output
Quantity
Price($)
Revenue ($)
Total Revenue($)
1
Copper
2.4T*60%=1.44T
6000/ton
8640
9188.6
2
Plastic
0.96T
571.43/ton
548.6
Daily Profit = Daily Revenue - Daily Cost = 9188.6 - 7994 = 1194.6($)
Why is copper so valuable?
Copper is corrosion resistant, conducts heat and electricity extremely well, and lasts longer than other conductors.
Copper is extremely difficult to mine.
It has a negative impact on the environment around the mining site. Keeping existing copper in circulation reduces the need for new copper mining and prevents unnecessary and irreversible damage to the environment.
Once the wire is removed from its rubber sheath, the copper core is worth more than most other metals. Keep in mind, however, that separating the copper from the rubber takes effort, so coated wire and cable will be worth a little less than stripped wire and cable.
Optima Cable Wire Recycling Machine
Automatic line with PLC control,adopt Italian MG technology,purity up to 99.9%.

Consist of granulator,vibration separator and dust removal system.

If copper mixed with armored cable,the single shaft shredder is required to do pre shredding.

It makes waste cable to cash.

| | | | | | |
| --- | --- | --- | --- | --- | --- |
| Model | Diameter range(mm) | Capacity(kg/h) | Total Power(kw) | Installation Size(m) | Applicable people |
| OTD50 | <20 | 20-50 | 3 | 0.8*0.8*1.7 | Individual users |
| OTD300 | <25 | 100-200 | 27 | 3.5*2*2.8 | Start-up recycling companies |
| OTD400 | <25 | 200-300 | 60 | 6*3.5*3.2 | Medium-sized recycling companies |
| OTD500 | <50 | 300-700 | 70 | 8*3.5*3.2 | Medium-sized cable manufacturers and waste recycling companies |
| OTD1000 | <50 | 800-1400 | 150 | 20*7*5.7 | Large cable manufacturers and waste recycling companies |
You can get in touch with us via email or message!
Blade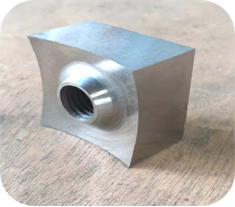 Our own special design,can be used 4 times.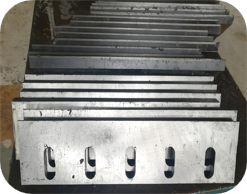 Granulator blade adopts the special alloy steel from the material properties and heat treatment process,more suitable for cutting copper cable.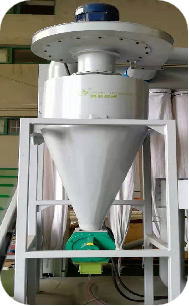 Cyclone system can separate more than 90% of mica tape, PP film and other fillers from fine dust.